Renowned for having a large variety of animal and bird species, Chhat Bir Zoo, also famous as Mahendra Chaudhary Zoological Park, is one of the largest and most visited places in Chandigarh. The vast area of 505 Acre, filled with greenery and security for both animals and visitors, is a haven place for animals and other species. Established in 1977, it is a well-known place to spend your day with animals and understand cohabitation with animals. As there are many types of species living here, this zoo is the largest in North – India Region. Located in the Zirakpur Region, it is almost 20 km of distance from Chandigarh. Throughout the year many people with family and friends plan their trip to Chhat Bir Zoo.
This place contains a diversity of flora and fauna. Each and every animal or bird of this zoo is in great health and it has been the prior motive of this zoo's members to keep all the animals safe and secure from all types of illness and discomfort. This place is home to many species like Jaguar, Sloth Bear, Asiatic Lion, Indian Leopard, Himalayan Black Bear, Indian Gazelle, Royal Bengal Tiger, Hyena, Asian Elephant, Hippopotamus, Sambar, Swamp Deer, Crocodiles, Emu, Wild Cats, Ostrich, Snakes, Reptiles, etc.
Let's know more about the trip to Chhat Bir Zoo closely:
Location and how to reach: Mahendra Chaudhary Zoological Park is located near the Gharggar River in Zirakpur on a 505-acre of area.
Here are some locations provided from where you can reach the zoo. It is approx. 12 Km from International Airport of Mohali, 20 Km from ISBT Sector-17, Chandigarh, 7 Km from Zirakpur Bus Stand, 24 Km from Kharar Bus Stand, 14 km from Dera Bassi Bus Stand, 16.5 Km from Chandigarh railway station, 19 Km from ISBT Sector-43 Chandigarh, and around 23 Km from Sukhna Lake Chandigarh.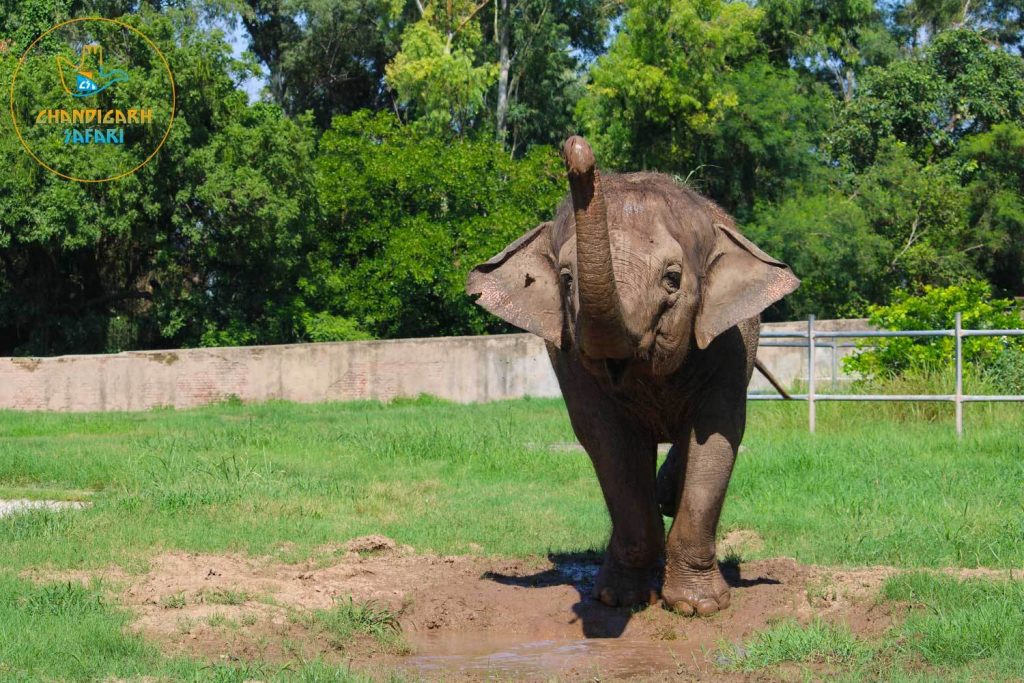 Timing and Entry Fees: For all the visitors who wish to visit this zoo, the timing of entry start from Tuesday to Sunday 9:30 am to 4:00 pm. After 4:00 pm visitors are prohibited to enter the zoo and all visitors have to leave at 4:30 pm. The zoo is closed for visitors on Monday. The best season to visit this place is October to March because of its cool atmosphere.
The entry fee for visitors is charged Rs. 100 for adults and for children it is Rs. 50. If you wish to capture the moment of beautiful animals and birds with your camera then you have to pay Rs. 150 for a camera and Rs. 250 for your video camera as a fee. For convenience, the entry charges for Differently-able people are absolutely free.
The zoo allows the visitors to bring their own bicycle and ride it inside the zoo at a very nominal charge of Rs. 20 per bicycle. This not only gives the visitors a chance to have better recreation in the zoo but also contributes to the Eco-friendly transit-oriented efforts of the zoo management.
History and Creation and Architecture: The proposal to create this Zoological park was mooted in 1973. Many committees were constituted for the making process of the zoo. And finally, in 1975 the plan to make the zoological park was approved by the orders of the governor of Punjab. In 1977, the zoo was inaugurated by the chief guest Governor of Punjab Mr. Shri M. Mhaendra Chaudhary. The Park is also named after his name "Mahendra Chaudhary Zoological Park".
The Zoo is divided into 18 different complexes, where the animals and birds reside. The different complex contains one or more species. Each and every complex's environment is created by observing the needs of the animal residing in that place.
Because this zoo is spread over a vast area and the walking path is too long, there is also a battery-operated vehicle. That will charge you Rs. 60 per person for 1 hour to visit the entire zoo.
There is Visitor management and Security Range related to visitors' aspects inside the zoo. This range assures the public facilities and services like ticket booking, parking, toilets, drinking water, visitor shelters, battery-operated carts, canteens, wildlife safari, etc, in an orderly manner. This range also takes safety measures for visitors and animals.
In an integral part of the zoo, there is a Veterinary section that is responsible for animal health care, hygiene, nutrition, and breeding of the animals.
To See List (Species) Major Attraction: In this Park, you will find different kinds of species that are collected from other zoos. Which are the major attraction of this place such as – Birds: PEAFOWL INDIAN, KALEEJ PHEASANT, FALCON, BLACK SWAN, LOVE BIRD, OSTRICH, COCKTIEL GREY, EMU, GREY PELICAN, WEAVER BIRD, STORK WHITE, DUCK, DOVE, CRANE SARUS; Mammals: MACAQUE RHESUS, BLACK BUCK, WHITE BUCK, INDIAN GAZELLA, DEER SWAMP, LEOPARD, INDIAN LION, BENGAL TIGER, FOUR HORNED ANTELOPE, HIMALAYAN BEAR, SLOTH BEAR, JACKAL, JUNGLE CAT, BLUE BULL, HYEANA, PORCUPINE, WILD BOAR, BAT, HIPPOPOTAMUS, ZEBRA, JAGUAR; Reptiles: COBRA, RAT SNAKE, CROCODILE, PYTHON, MONITOR LIZARD, TORTOISE, AND TURTLE, etc.
This Zoological Park is not only known for the attractive Royal Bengal Tiger and White Tiger, but you will also find many other scarce wild animals here. The best thing about this place is that animals are kept in a large area where they can roam freely within its wall and which is secured for both the animal and the visitors.
There is also a dinosaur park that has just been inaugurated in the Zoo, where people can learn about the types of dinosaurs that went extinct millions of years ago. This park provides original and scientific information about dinosaurs.
You can also explore many beautiful birds in the walk-in bird aviary. There you will get to see a variety of storks, ostriches, and different types of parrots and birds. Food and water are always available for birds and other animals.
The main attraction of this place is the Wildlife Safari. It is an in-drive facility provided by the zoo which takes the people (who bought wildlife Safari tickets) for a ride inside the lion safari and deer safari of the Zoo. It is a half an hour journey where you can experience the wildlife closely and take a look at their natural habitations.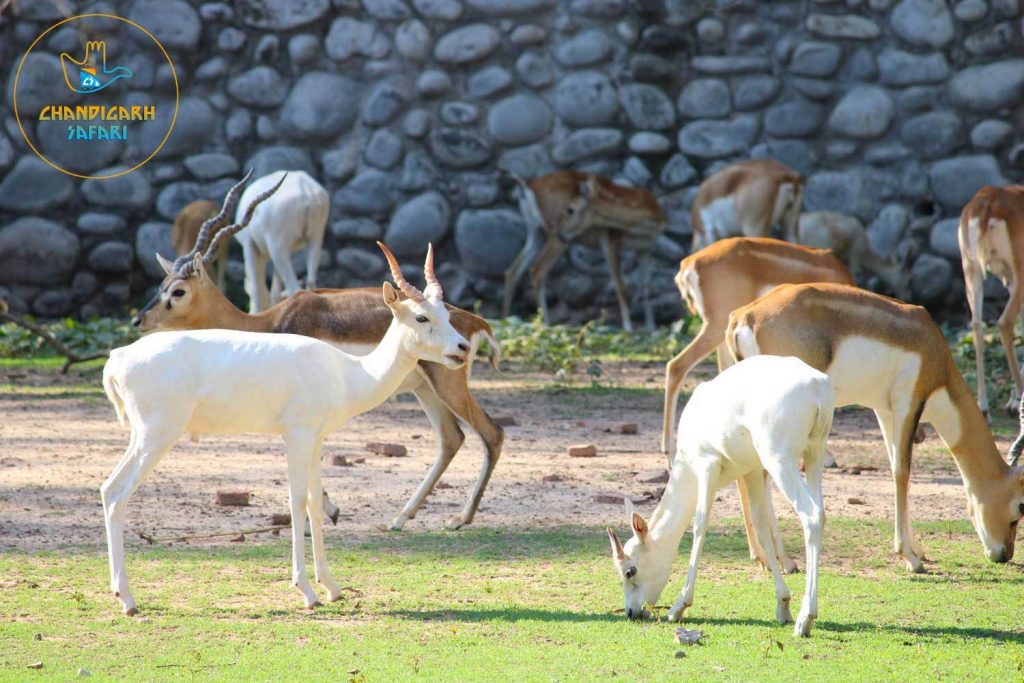 Facilities provided by the Zoo:  Inside the Zoo, you can take a rest for some time in a hut specially made for visitors. Public convenience is also available at some distances. At every complex, there are guides and education officers, which are ready to provide you with any assistance.
There are also two food joints available for visitors, where they can have a relaxation time with some food.
Online Purchasing of Tickets: Tickets to the zoo can be purchased online or offline. Online reservations for the full week are available on the online platform.
Adoption process: If you wish to support any individual animal or bird, you may adopt it from the zoo. The animal or bird will reside in the zoo but you will be its supporter for a monthly period. In addition, there are many privileges for adopting an animal or bird.

All in all, you can say that visiting Chhat Bir Zoo was quite an amazing experience. It is a special place where you can roam around freely with your friends and family. The best thing about the zoo is that there is no boundation in roaming in the zoo, and at every complex, they provide detailed information about the species present there.
This trip to Chhat Bir Zoo is worth mentioning and can be an amazing experience earner for all ages of people, especially kids.